RecycleBoxBin LLC

Designers and Museums love our clean lines and understated look. Smart design, sustainability and affordability should go together and be in every school and workplace!
Unique label system YOU can customize
Sized for offices and schools (uses common 33 gallon gusset bottom bags)
Light weight, durable, all plastic construction
Easy to remove heavy bags - no "vacuum effect". Lift the light box, not the heavy bag!
Easy to clean base catch pan - no reaching into deep containers
Most orders ship the next business day via UPS ground/carbon neutral program
We provide schools, non-profits & places of worship a 10% discount. Use coupon code "LEARNING" when checking out
DUE TO AN UNPRECEDENTED INCREASE (35%) IN SHIPPING COST CALCULATIONS BY UPS and FEDEX FOR 2015, WE HAVE BEEN FORCED TO INCREASE OUR SHIPPING COST.

Triple Unit
Double unit- 1 Week Ship Delay
Single unit

30.5"w x 20.5"d x 30.5"h

$33 shipping added at checkout. 33 Gallon each container.

20.5"w x 20.5"d x 30.5"h

$30 shipping add at checkout. 33 Gallon each container.

10.5"w x 20.5"d x 30.5"h

$27 shipping add at checkout. 33 Gallon each container.

$115.00

$97.00

$79.00

Port Hole Cover
Vinyl "TRASH" Sticker
BoxBase Fastener

Thick, translucent, flexible hole cover. (shown above on center hole)

New Gloss Vinyl "TRASH" sticker to cover Recycling Mobius

Base Fastener - 6 per order (for triple unit). Shipping included.

$13.00

$4.50

$3.00
---
Our current label offering styles
RecycleBoxBins ship with a USB flash drive loaded with the label styles above in both MS Powerpoint and PDF format. Feel free to email 'admin@recycleboxbin.com' if you want the documents emailed to you. Our bins ship with sheets of 8.5x11 photo paper to print your selected label solutions. Clear plastic sleeves hold the labels and are Velcro attached for cleaning. The Powerpoint document is not locked, so you are free to modify the text, colors and images on any of our labels. Add your company logo, get your graphic designers involved, or engage your students to develop a label of their own! 
_____________________________________________________________________________________
Make recycling convenient... think of it, at our list price you could outfit your offices with 6 of our triple unit bins for under $1,000, DELIVERED! Please compare. For the price of one triple wood or metal container you could distribute 4,5,6 or more of our triple units around your office or classrooms - and look better with a more flexible/changeable product.
RecycleBoxBin is a US company that is concerned for our global environment. 1/3 of our business is with repeat customers. Our clients love this product and we know you will love it too. Reduce your carbon footprint by starting, or improving, your organization's recycling program.
________________________________________________________________________________________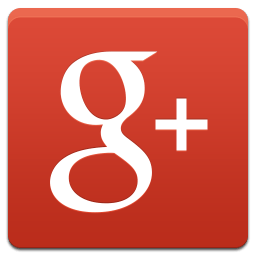 cycle bins, recycling bins, recycling bins for offices, recycling bins for schools, recycling container, recycling